A Rich History of Quality Drives Everything We Do
About LLumar
LLumar window film is manufactured by Eastman Chemical Company, a global specialty chemicals company founded by George Eastman of Eastman Kodak in 1920. Eastman produces a broad range of advanced materials and specialty chemicals that are found in thousands of household and industrial products that people use every day.
Eastman has one of the largest and most integrated window and performance-coated film manufacturing sites in the world, serving customers in nearly 100 countries around the world. The entrepreneurial initiative of Julius Hermes in 1956 was the historical cornerstone of the LLumar brand. Known as the father of dyed PET (polyethylene terephthalate) — the polyester now used in most window films — he was the right person, with the right product at the right time that moved the industry forward into the thriving business it is today.
The LLumar brand was established in the United States in1977 and expanded into the global marketplace in 2001. Our product portfolio includes a complete line of automotive window tint; commercial and residential architectural window films, safety/security, anti-graffiti, and decorative films. Every place glass is used represents an opportunity for enhancement with LLumar window films. Whether applied to automotive or architectural glass, high performance films enhance energy efficiency, comfort, aesthetics, safety, and security.
The LLumar commitment to quality is what drives us every single day. It's also something you can count on and actually see in every product we make
Sustainability
At Eastman, we recognize that the world's resources are finite and consumer needs are not. It is our goal to make a positive difference in the world by bringing products to market that improve lives, our communities, and our environment. Sustainability isn't something we take lightly. It's an essential component of our business.
It means safely manufacturing our products in a way that minimizes our use of energy and natural resources. For example, our architectural film becomes carbon neutral in less than two months after installation — meaning the fuel used in its manufacture neither contributed to nor reduced the amount of carbon in the atmosphere.  However — and this is huge—over the service life of the product, we're actually providing 14 plus years of greenhouse gas reductions.
The U.S. Environmental Protection Agency (EPA) has recognized Eastman Chemical Company as a 2013 ENERGY STAR Partner of the Year for strategically managing and improving energy efficiency. We are proud of the progress but we recognize we have more to do.
Eastman is an active participant in the U.S. Department of Energy's Save Energy Now LEADER program and is also an EPA/DOE ENERGY STAR® Partner, promoting the benefits of ENERGY STAR and related tools.
Through this partnership, Eastman has improved its energy performance, saved money and helped to protect the environment for future generations. Eastman is the only chemical company to have the distinction of being named ENERGY STAR Partner of the Year more than once – having won in 2012 and 2013.
At Eastman, sustainability is a journey of continuous improvement. Today. Tomorrow. And for generations to come.
We take care of what's important to you
We pride ourselves in providing an extra measure of care to the things that matter most – from the health and comfort of families and workers to saving on energy costs and helping you drive in greater comfort.
For more than 55 years, LLumar window films have been used to:
Control the sun — providing protection from excessive heat and harmful ultraviolet rays.
Lower energy costs — saving homeowners up to 40% on cooling costs and providing annual energy savings up to l5% in commercial buildings.
Improve driving comfort; style and privacy.
LLumar has grown into one of the world's best-selling brands of window films by never taking anything for granted. We're constantly improving our products to help people live in greater comfort and safety at home, where they work, and in the cars they drive.
If you're ready to improve your view of the world and to see how an extra level of care can make a big difference in your life, we'd like to help.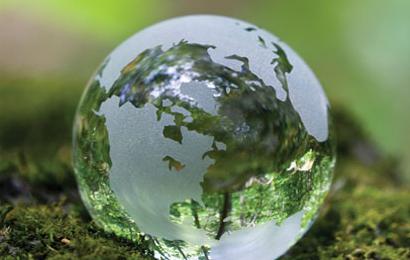 About the Manufacturer
The world's leading manufacturer and marketer of high performance window films.
Eastman Chemical Company is the world's leading manufacturer and marketer of high performance films for automotive and architectural applications, and is sold under the LLumar® window film brand as well as under the FormulaOne High Performance Auto Tint® by LLumar®, Vista™, Huper Optik & Design®, EnerLogic®, IQue®, V-KOOL® and Gila® Do-it-Yourself window film brands.
Eastman is proud to have one of the largest and most integrated window and performance-coated film manufacturing sites in the world.
We have a deep and abiding commitment to operational excellence, developing products that respond directly to market demand.
We work directly with a variety of designers, manufacturers and customers to create products that improve the efficiency and performance of glass. We offer the industry's widest array of film technologies, produced in a clean-room environment to ensure optimum quality.
With more than 55 years experience in film production and technology, Eastman is dedicated to making continuous investments in machinery, technology, and employee training to remain at the forefront of the industry.
Our LLumar window films are proudly made in the U.S.A. Production capabilities include color dyeing, sputtering, metallizing, solution coating, laminating, and slitting. ISO 9001:2008 Certified Company: Certificate #FM 35957
Industry Associations
It's one thing to say we stand behind our products. It's something else entirely when independent testing associations validate the quality and performance of our window films. Verified by independent laboratories in accordance with accepted testing methods, LLumar® meets criteria established by the industry's most respected organizations, including ANSI, General Services Administration, National Fenestration Rating Council, and current European standards. We are also proud to be associated with the world's leading industry associations. In short, when put to the test, LLumar performs.