Facilities managers recognize the efficiency benefits and ROI
of a retrofit installation of today's durable window film.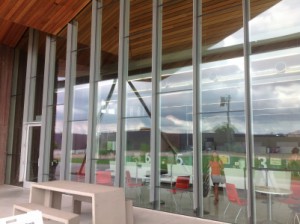 Glass curtain walls provide daytime lighting and beauty, however glare, heat, and fading can be an issue.
To maintain the beauty of the glass, while tackling energy issues, look no further than energy retrofit LLumar or
Vista window film to help improve your energy efficiency and cut back glare that may be "blinding" your employees or customers.
We can conduct an energy analysis for you, no cost to you, to show you the energy benefits and what your ROI is when using retrofit window film.
With over 25 years of experience in the industry, we would be honored to have the opportunity to work with you and help you save money.
Contact us today for a free, no obligation estimate and energy analysis.