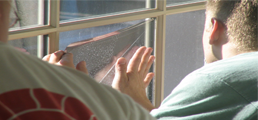 Window Films
Veteran Tinting and Blinds Window films provide energy savings, sun control, heat control, privacy and protection to improve comfort and security for your home, office and car.
Read More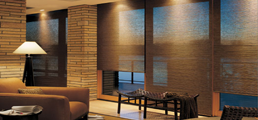 Window Coverings
Veteran Tinting and Blinds turns every window into a view with custom window coverings and home accents that inspire. From classic styles to innovative new products, we bring it all to you..
Read More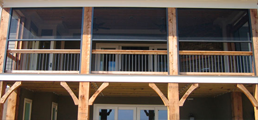 Sun Control Products
Veteran Tinting and Blind's sun control products add decorative appeal to enhance architecture of your home, while providing shade and protection from sun and heat. Don't let the heat control you.
Read More

We Install The Highest Quality Window Films and Blinds
945
128
c0c0c0
100
3
eeeeee
normal
true
horizontal
c0c0c0
0
0
e0e0e0
10
10
0
10
0
0
0
0
0
tooltip
linear
true
false
true
bottom/right
5
707070
e0e0e0
true
3
600
http://veterantintingandblinds.com/wp-content/plugins/dopts/uploads/settings/thumbnails-navigation-prev/6.png
http://veterantintingandblinds.com/wp-content/plugins/dopts/uploads/settings/thumbnails-navigation-prev-hover/6.png
http://veterantintingandblinds.com/wp-content/plugins/dopts/uploads/settings/thumbnails-navigation-prev-disabled/6.png
http://veterantintingandblinds.com/wp-content/plugins/dopts/uploads/settings/thumbnails-navigation-next/6.png
http://veterantintingandblinds.com/wp-content/plugins/dopts/uploads/settings/thumbnails-navigation-next-hover/6.png
http://veterantintingandblinds.com/wp-content/plugins/dopts/uploads/settings/thumbnails-navigation-next-disabled/6.png
http://veterantintingandblinds.com/wp-content/plugins/dopts/assets/gui/images/ThumbnailLoader.gif
200
100
100
100
606060
202020
0
c0c0c0
000000
3
3
3
3
true
600
f0f0f0
80
http://veterantintingandblinds.com/wp-content/plugins/dopts/assets/gui/images/LightboxLoader.gif
606060
100
1
e0e0e0
999999
30
30
30
30
10
10
10
10
http://veterantintingandblinds.com/wp-content/plugins/dopts/uploads/settings/lightbox-navigation-prev/6.png
http://veterantintingandblinds.com/wp-content/plugins/dopts/uploads/settings/lightbox-navigation-prev-hover/6.png
http://veterantintingandblinds.com/wp-content/plugins/dopts/uploads/settings/lightbox-navigation-next/6.png
http://veterantintingandblinds.com/wp-content/plugins/dopts/uploads/settings/lightbox-navigation-next-hover/6.png
http://veterantintingandblinds.com/wp-content/plugins/dopts/uploads/settings/lightbox-navigation-close/6.png
http://veterantintingandblinds.com/wp-content/plugins/dopts/uploads/settings/lightbox-navigation-close-hover/6.png
606060
e0e0e0
600
true
ffffff
000000
000000
bottom
false
000000
80
ffffff
true
5000
true
http://veterantintingandblinds.com/wp-content/plugins/dopts/uploads/LhT8A6S7MSk5SYCjxqdhTw4NYaejnbB7SRwKhby5fEtS7ZPjpcPq6NCXMX4j4Nhzy.png

http://veterantintingandblinds.com/wp-content/plugins/dopts/uploads/thumbs/LhT8A6S7MSk5SYCjxqdhTw4NYaejnbB7SRwKhby5fEtS7ZPjpcPq6NCXMX4j4Nhzy.png

Better Business Bureau

http://veterantintingandblinds.com/valued-partners/

_blank

http://veterantintingandblinds.com/wp-content/plugins/dopts/uploads/qGgK7YFPYDLGgQQta6s9szNyFgb9rm6RRtA5sOdOWTMGLT4Yhs8TEKAwyqkwKN71A.png

http://veterantintingandblinds.com/wp-content/plugins/dopts/uploads/thumbs/qGgK7YFPYDLGgQQta6s9szNyFgb9rm6RRtA5sOdOWTMGLT4Yhs8TEKAwyqkwKN71A.png

Century Blinds Inc.

http://veterantintingandblinds.com/valued-partners/

_blank

http://veterantintingandblinds.com/wp-content/plugins/dopts/uploads/tHx52AQ6rWEmbtsC4NeO4qBraLOHNpG6NqKgEQLGOpGO6XmdDzqOp3tPD42dOn2cZ.png

http://veterantintingandblinds.com/wp-content/plugins/dopts/uploads/thumbs/tHx52AQ6rWEmbtsC4NeO4qBraLOHNpG6NqKgEQLGOpGO6XmdDzqOp3tPD42dOn2cZ.png

Hunter Douglas

http://veterantintingandblinds.com/valued-partners/

_blank

http://veterantintingandblinds.com/wp-content/plugins/dopts/uploads/TZWaDe41FALf1FQes82CH4Sr3tzk1SZEZfLMsyR8YOafj8TgYQqBqRNcaKrtKbg6t.png

http://veterantintingandblinds.com/wp-content/plugins/dopts/uploads/thumbs/TZWaDe41FALf1FQes82CH4Sr3tzk1SZEZfLMsyR8YOafj8TgYQqBqRNcaKrtKbg6t.png

LLumar

http://veterantintingandblinds.com/valued-partners/

_blank

http://veterantintingandblinds.com/wp-content/plugins/dopts/uploads/1x9HYzY6pwxeqzBMxGyYGKbd7SpcQyMjZ2r1O8Ak7T3YWmQyD6pZykzh2Zjsa4NWq.png

http://veterantintingandblinds.com/wp-content/plugins/dopts/uploads/thumbs/1x9HYzY6pwxeqzBMxGyYGKbd7SpcQyMjZ2r1O8Ak7T3YWmQyD6pZykzh2Zjsa4NWq.png

Pro Source

http://veterantintingandblinds.com/valued-partners/

_blank

http://veterantintingandblinds.com/wp-content/plugins/dopts/uploads/qCBYLDHndwYTWbrKnP3QeHaXEM8E5GS4yExqFjOcmn8ZgjhCjk4tpm37Q8hcQXQ33.png

http://veterantintingandblinds.com/wp-content/plugins/dopts/uploads/thumbs/qCBYLDHndwYTWbrKnP3QeHaXEM8E5GS4yExqFjOcmn8ZgjhCjk4tpm37Q8hcQXQ33.png

Solyx

http://veterantintingandblinds.com/valued-partners/

_blank

http://veterantintingandblinds.com/wp-content/plugins/dopts/uploads/TecabMw5mOGNeZmHRyhQEMjhyfhjsMRsY8CfwEqGyQWxj6Fj2Ha8nbagLz9DRsB4T.png

http://veterantintingandblinds.com/wp-content/plugins/dopts/uploads/thumbs/TecabMw5mOGNeZmHRyhQEMjhyfhjsMRsY8CfwEqGyQWxj6Fj2Ha8nbagLz9DRsB4T.png

Local First Arizona

http://veterantintingandblinds.com/valued-partners/

_blank

http://veterantintingandblinds.com/wp-content/plugins/dopts/uploads/ra3emHhRY4bXcpK8nGzHmqxnkfwDPXk7ShOyztwFGL1OkaptLHacrGE26HrBZhCGO.jpg

http://veterantintingandblinds.com/wp-content/plugins/dopts/uploads/thumbs/ra3emHhRY4bXcpK8nGzHmqxnkfwDPXk7ShOyztwFGL1OkaptLHacrGE26HrBZhCGO.jpg

_blank

http://veterantintingandblinds.com/wp-content/plugins/dopts/uploads/MA9bqwt65n9necWp2nkwfOdnyLnqNY15xB18qWjntTwZztHHsW2BEGdDk8KPMHtny.jpg

http://veterantintingandblinds.com/wp-content/plugins/dopts/uploads/thumbs/MA9bqwt65n9necWp2nkwfOdnyLnqNY15xB18qWjntTwZztHHsW2BEGdDk8KPMHtny.jpg

_blank

http://veterantintingandblinds.com/wp-content/plugins/dopts/uploads/9dfAdkhdFbACCjOjrB4xfgqyFtZ1hRhXWcyaWehtfFQKkCKb475x7Hj9FLxLMApjf.jpg

http://veterantintingandblinds.com/wp-content/plugins/dopts/uploads/thumbs/9dfAdkhdFbACCjOjrB4xfgqyFtZ1hRhXWcyaWehtfFQKkCKb475x7Hj9FLxLMApjf.jpg

_blank